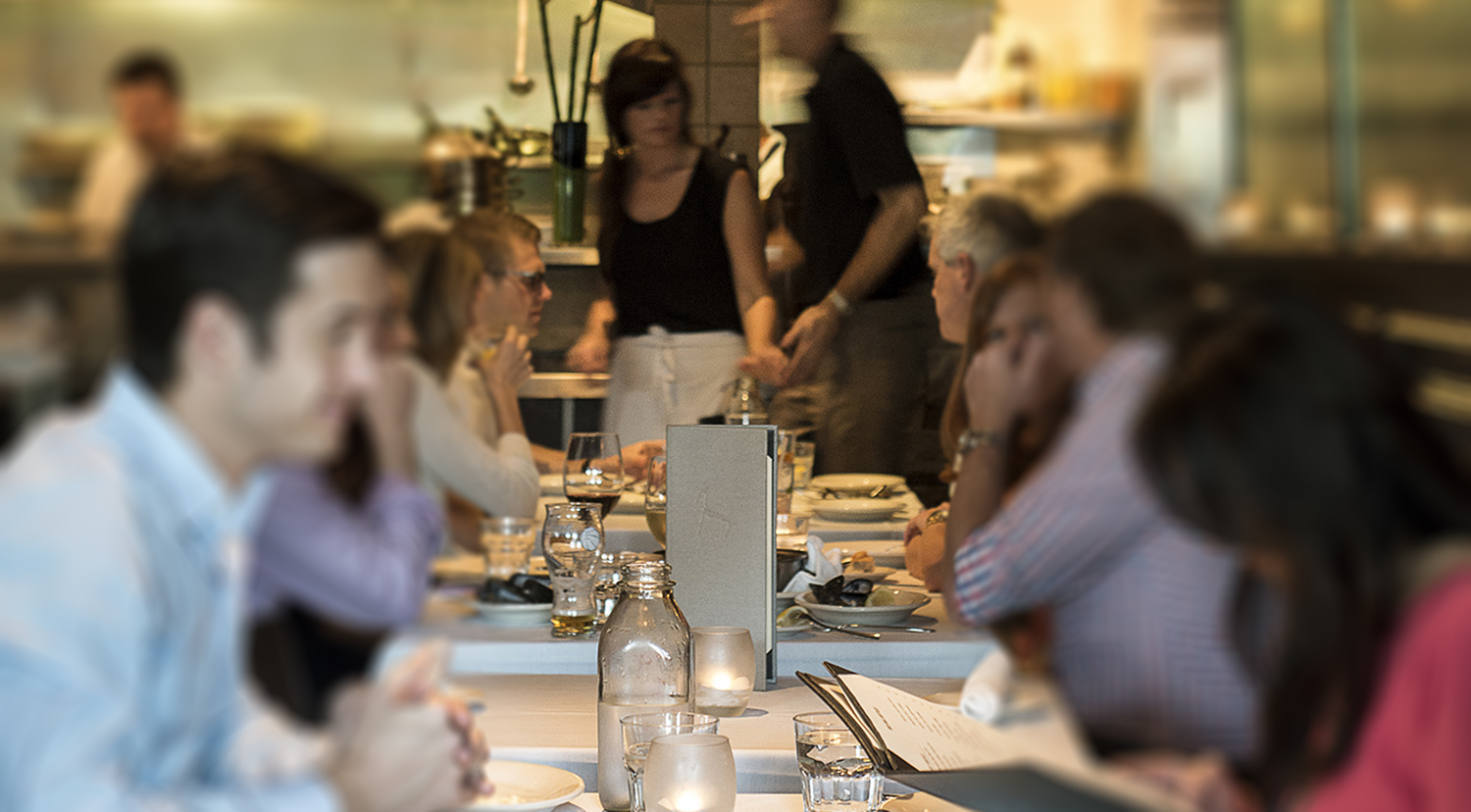 The Lunch
KOSHER TURKEY PARMIGIANA
TIM'S PICK
WOOD ROASTED TURKEY, PARMESAN CHEESES, MARINARA, FETTUCCINI
14
Today's House-Made Soup
Lobster Bisque / Wood Roasted French Onion
4/6
French Ossetra Caviar
Classic Garnish, Brioche Toast Points
125 (1oz) / 350 (3oz)
Shaved Brussels Sprouts Salad
Toasted Almonds, Brown Butter Vinaigrette
10
Organic Field Greens Salad
Fine Herb, Champagne Vinaigrette, Scalloped Potato
6
Stonehorse Blue Salad (GF)
Dried Blueberries, Blue Cheese, Walnuts
8.50
Stonehorse Crisp Romaine Caesar Salad
Shaved Parmigiano, Crisp Garlic Crouton
10
Creekstone Beef Tenderloin Tartar
White Truffle, Classic Accoutrement
23
House Made Chicken Liver Mousse
Classic Accoutrement, Arugula, Sour Blackberry Jam
9
Wood Roasted Medjool Dates,(GF)
House Made Chorizo, Piquillo Pepper Sauce
12
Serrano Jamon Carpaccio
Honey Roasted Pears, Sherry Vinegar, Hickory Smoked Almond, Manchego Cheese
20
Cold Smoked Scottish King Salmon Lox 'New York Style``
Artisan Cheese Plate
Apple & Golden Raisin Chutney, Candied Walnuts
13
Steamed West Coast Black Mussels (GF)
Fresh West Coast Mussels, Garlic Flat Leaf Parsley, Chardonnay
25
Classic Salade Nicoise (GF)
Fresh Dungeness Crab, Organic Field Greens
30
Poached Scottish King Salmon (GF)
Butter Beans, Tomato Chutney
15
Fresh Dungeness Crab Cakes
Organic Field Greens, Chipotle Mayo
20
Creekstone 21-Day Dry Aged Beef Tenderloin (GF)
Garlic Mashed Potatoes, Sauteed Spinach, Fire Roasted Goat Cheese
25 / 45 / 60
House Made Semolina Fettuccine
``Spaghetti & Meatballs``
19
House Made Roasted Garlic & Ricotta Ravioli
Creekstone Beef Chuck Burger
Jack Cheese, Black Bean Schmeer, Roasted Jalapeno, Steak Fries
(Classic Sesame Seed Bun or Gluten Free Iceberg Wedge)
11.5
The Denver Omelet
Fisher Family Farms Cage Free Three Egg Omelets, Whole Eggs or Egg Whites (GF), Ham, Peppers, Onions, Cheese
12
Mushroom and Spinach Omelet
Fisher Family Farms Cage Free Three Egg Omelets, Whole Eggs or Egg White (GF)
12
Skinny Omelet
Fisher Family Farms Cage Free Three Egg Omelets, Egg White and Chive (GF)
12
Ham & Leek Omelet
Fisher Family Farms Cage Free Three Egg Omelets, Whole Eggs or Egg White (GF)
12
Goat Cheese & Chive Omelet
Fisher Family Farms Cage Free Three Egg Omelets, Whole Eggs or Egg White (GF)
12
House Made Granola (GF)
Fresh Fruit, Vanilla Yogurt, House Made Granola (GF)
8
Deep Dish Quiche
Organic Field Greens, Fried Potatoes
9
SIDES
Pickled Beets: Feta Cheese, Orange, Pomegranate, Pistachio (GF)
Wood Roasted Broccoli: Almond Romesco, Crimson Grape, Flat Leaf Parsley (GF)
Scalloped Potatoes: Mushroom, Country Ham, Chive, Shallot Custard (GF)
Wood Roasted Mushrooms: Marsala Wine, Veal Demi Glaze, White Truffle (GF)
Wood Roasted Cauliflower: Fennel, Mint, Golden Raisin, Arugula, Pine Nut (GF)
Steakhouse Onion RIngs
House Cut Truccle Steak Fries: Pecorino Roano, Roasted Garlic Aioli (GF)
Grilled Asparagus: Roasted Bell Pepper, Mustard Aioli (GF)
Crisp Chickpea Panisse Fries: Fennel, Arugula, Chipotle Mayonaise (GF)
D'Jango Brussels Sprouts: Apple, Pistachio, Parsley, Cider Reduction (GF)
8.5

The Dinner
PAN ROASTED JUMBO GULF SHRIMP & GRITS
TIM'S PICK
ANDOUILLE SAUSAGE, PICKLED VEGETABLES
27
Today's House-Made Soup
Lobster Bisque, French Onion
4/6
French Ossetra Caviar
Classic Garnish, Brioche Toast Points
350 (3oz)
Shaved Brussels Sprouts Salad
Toasted Almond, Brown Butter Vinaigrette
10
Organic Field Green Salad
Cherry Tomato, Fine Herb, Brie Crouton
6
Stonehorse Blue Salad (GF)
Dried Blueberries, Blue Cheese, Walnuts
8.5
Stonehorse Romaine Caesar Salad
Shaved Parmigiano, Crisp Garlic Crouton
10
Wood Roasted Medjool Dates
House Made Chorizo, Piquillo Pepper Sauce
12
Fresh Dungeness Crab Cakes
Organic Field Greens, Chipotle Mayo
20
House Made Country Style Duck Pate
Classic Accroutrement, Arugula, Sour Blackberry Jam
9
Creekstone Beef Tenderloin Tartar
White Truffle, Classic Accoutrement
23
Serrano Jamon Carpaccio
Honey Roasted Pears, Sherry Vinegar, Hickory Smoked Almonds, Manchego Cheese
20
Cold Smoked Scottish King Salmon Lox ``New York Style``
Artisan Cheese Plate
Granny Smith Apple & Golden Raisin Chutney, Candied Walnuts
13
Pan Roasted Scottish King Salmon Marguery (GF)
Fresh West Coast Mussels, Shrimp, Tarragon
36
Steamed West Coast Black Mussels (GF)
Fresh West Coast Black Mussels, Garlic, Parsley, Chardonnay
25
Creekstone 21-Day Dry Aged Beef Tenderloin
Garlic Mashed Potatoes, Sauteed Spinach, Sweet Onion, Fire Roasted Goat Cheese
45 (8oz) / 60 (12oz)
Wood Roasted Meatloaf ``Truck Stop Style``
Pan Roasted Cheshire Pork Tenderloin
Bacon Wrapped Pork Tenderloin, Butternut Squash, Roasted Granny Smith Apples
25
Pan Roasted Kosher Chicken Breast
Bacon, Brussels Sprouts, Potato Gnocchi, Dijon Mustard
25
Mustard Crusted Colorado Lamb Chops
Lamb Sausage, Flageolet Bean Ragout
42
Wood Roasted Long Island Duck Breast (GF)
Duck Sausage, Spicy Shrimp Risotto
28
Colorado Lamb Burger
Spinach and Artichoke, Cheddar Cheese, Steak Fries
(Sesame Seed Bun or Gluten Free Iceberg Lettuce Burger Available)
16
House Made Ricotta & Roasted Garlic Ravioli
Butternut Squash, Maple Brown Butter
21
House Made Semolina Fettuccini
``Spaghetti & Meatballs``
19
SIDES
Scalloped Potatoes, Wood Roasted Cauliflower
Grilled Asparagus, Chili Glazed Carrots
Steakhouse Onion Rings, Wood Roasted Mushrooms
Steakhouse French Fries, Wood Roasted Broccoli
Pickled Beets Pomegranate, Chickpea Panisse Fries
D'Jango Brussels Sprouts, Spicy Shrimp Risotto
8.50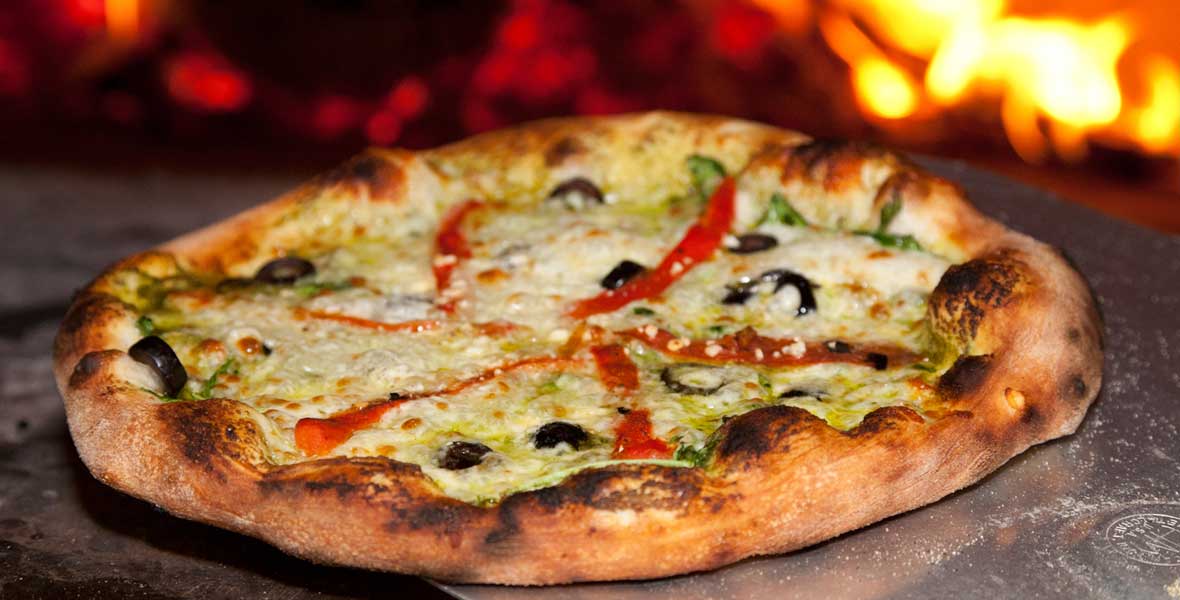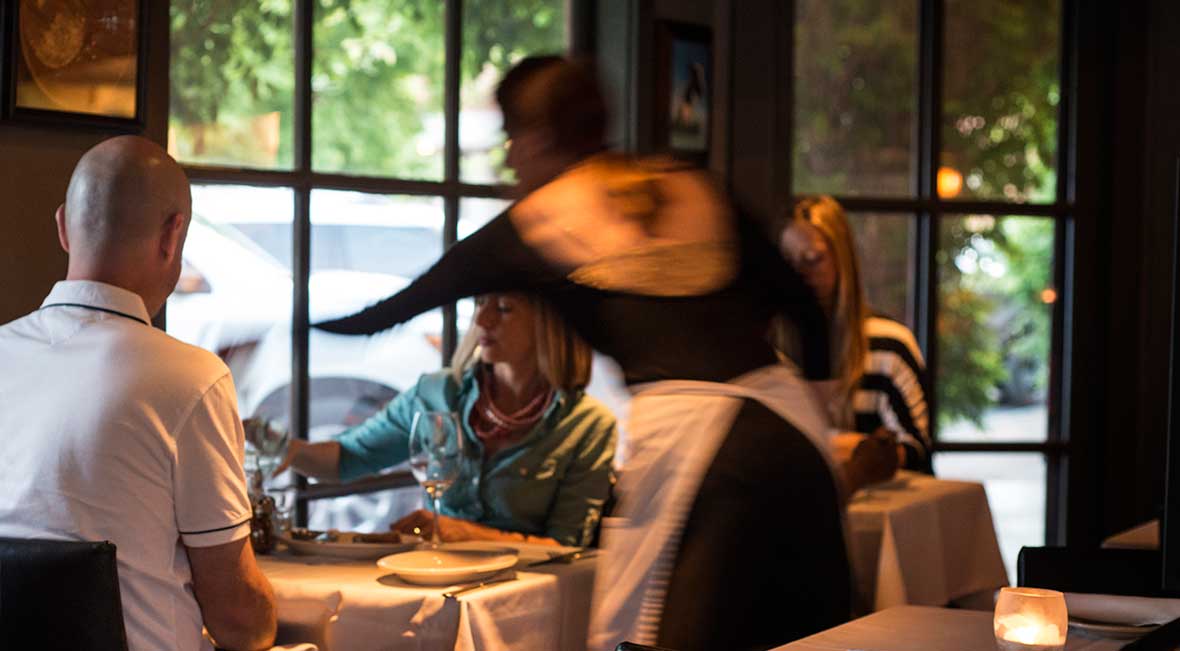 STONEHORSE PIZZA
THE CALIFORNIA
Tomato Sauce, Mozzarella Cheese, Sun Dried Tomatoes and Goat Cheese
13
THE CLASSIC MARGARITA
Fresh Basil, Slices of Fresh Mozzarella Cheese, Cherry Tomatoes, Garlic
13
THE WHITE
Roasted Garlic, Basil Pesto, Sauteed Spinach, Chicken, Mozzarella Cheese and Grilled Red Onion
13
THE GREEK
Roasted Garlic, Basil Pesto, Fresh Arugula, Mozzarella Cheese, Black Olives, Feta Cheese and Roasted Sweet Peppers
13
THE SAUSAGE & MUSHROOM
Tomato Sauce, Fresh Basil, Mozzarella Cheese, Sauteed Mushrooms and Italian Sausage
13
Our Pizzas are Hand Tossed and Wood Fired 10 inch Pies
THE BARBEQUE CHICKEN
BBQ Sauce, Chipotle Peppers, BBQ Chicken, Red Onion, Fresh Cilantro, Roasted Sweet Pepper, Bacon, Smoked Gouda and Mozzarella Cheese
13
THE BRISTOW (AKA THE LESLIE)
Olive Oil, Roasted Garlic, Mozzarella and Feta Cheese, Mushrooms, Fresh Tomato and Artichoke Hearts
13
THE PEPPERONI
Tomato Sauce, Fresh Basil, Mozzarella Cheese, Italian Pepperoni
13
THE ROMAN
Roasted Garlic, Basil Pesto, Goat Cheese, Anchovy, Sun Dried Tomato, Pine Nuts
13
THE TORRO
Piquillo Pepper, Medjool Date, House Made Chorizo, Sheep's Milk Feta, Arugula, Marcona Almonds, Condimente Balsamic
13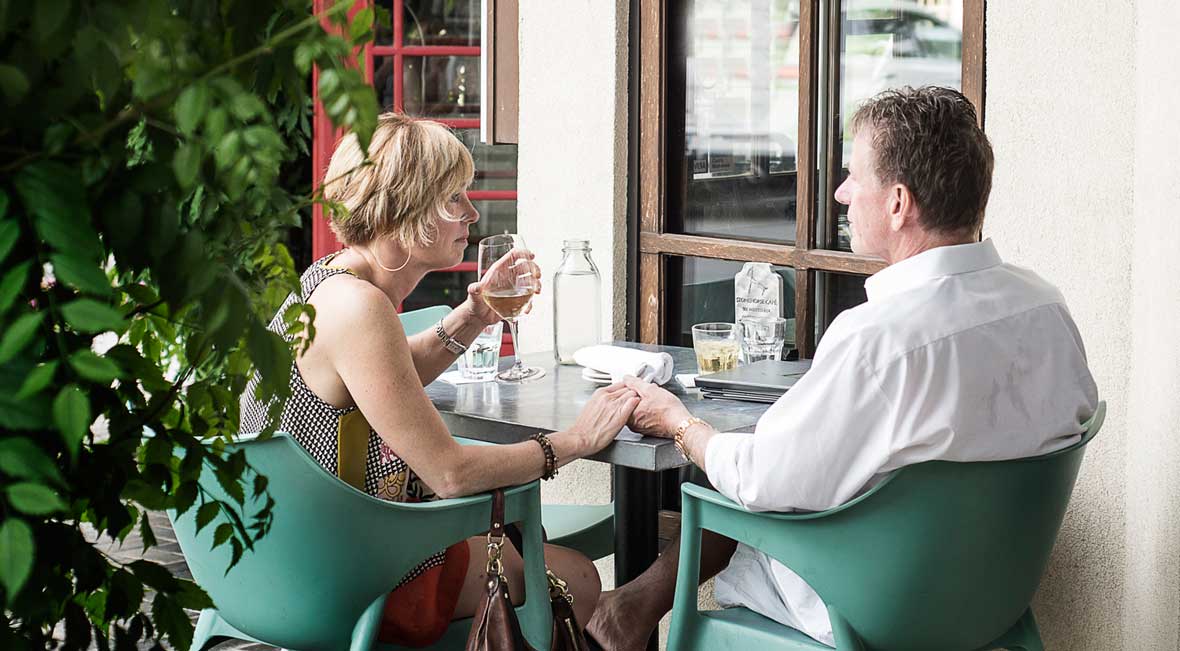 The Desserts
Small Desserts
Warm Chocolate Lava Cake
Classic Mascarpone Tiramisu
Lemon Cheese Cake
Tea Cookies
6 Each
Stonehorse Bread Pudding
Lost Bread, Vanilla & Bourbon Custard With Raisins, Caramel Ice Cream, Bourbon Hard Sauce
*Cooked To Order So Please Allow 25 Minutes To Bake*
12
Coconut Tres Leche
Coconut Cake, Coconut Mousse, Coconut Sorbet, Salted Caramel, Toasted Coconut
12
Vanilla Bean Creme Brule
Classic Madagascar Vanilla Custard, Fresh Berries, Cookie
Blueberry Cobbler
Fresh Blueberries, Sugar, Cinnamon, Butter Cobbler Topping, Buttermilk Ice Cream
*Cooked To Order, So Please Allow 15 Minutes To Bake*
10
Bitter Chocolate Gateau
80% Coverture Belgian Chocolate Mousse Cake, Raspberries, Raspberry Sauce, Chantilly Cream
10
Sorbet Sampler
House Made Sorbet, Fresh Berries, White Chocolate Almond Crunch
12
HOUSE-MADE ICE CREAMS AND SORBETS
Two scoops served with fresh berries and a cookie.
Ice Creams: Candied Ginger, Strawberry, Hazelnut, Dark Chocolate, Caramel
Sorbets: Lime, Mango, Strawberry, Raspberry, Coconut
8
BIRTHDAY CAKES (48 Hour Pre-Order)
Must be ordered 48 hours in advance.
Sizes: 6 or 9 inch round (layered)
Flavors: Italian Cream, Coconut, Red Velvet, Strawberry, Chocolate, Pumpkin, Carrot, White.
30 / 70
CAKE SERVING FEE
Guests are allowed to bring in their own cakes for celebrations; however, there is a $3/person charge for cutting, plating, and added service.
30/70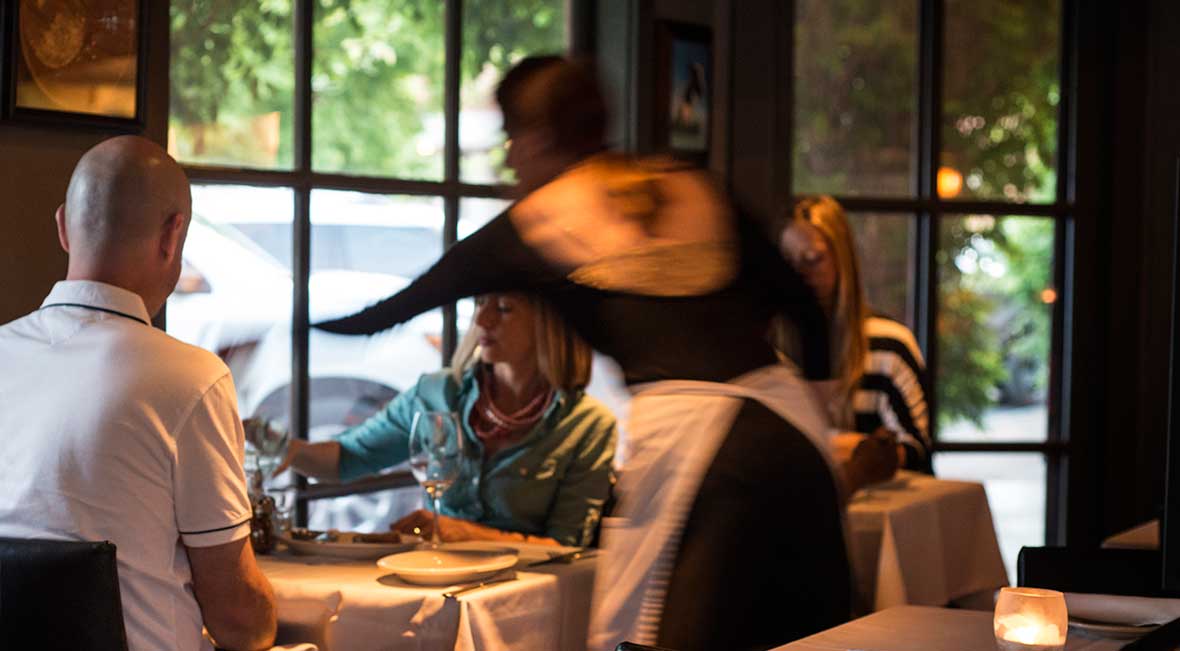 AFTERNOON TEA
TULSA TEA
Tea service includes an elegant display of savory bites, tea sandwiches, scones and an assortment of sweets. Tea is $35 per person.
25
EARL GREY (DECAF)
English Black Tea. The classic clean cup of English tea, perfect with cream and honey.
ALMOND AMARETTO BISCOTTI (DECAF)
Rooibos. A tea as romantic as an Italian love story. Rooibos, cranberry, and orange;cardamom, calendula, and red cornflower petals, anise, cloves and almond, *Nut Allergy Warning
PEPPERMINT WILLAMETTE HERBAL (Decaf)
Herbal. Strong, fresh and extremely fragrant
EGYPTIAN CHAMOMILE (Decaf)
Herbal. The best quality chamomile tea comes from Egypt. This light aromatic tea creates a slightly bitter fruity flavor.
ANGEL FALLS MIST (DECAF)
Herbal Blend. Flavors of Lemon, Strawberry, and Apple. A Beautiful Reminder of Summers Past and to Come!
ORANGE SPICE (DECAF)
Black Tea. Superb orange Flavors Enhance With Spicy Cinnamon Notes.
JASMINE TEA MINDOU (DECAF)
Green Tea. Jasmine Notes Are Perfumy and Full Floral.
LUCKY DRAGON HYSON
Green Tea. Very light liquoring with exquisite fresh green tea character. The word Hyson translates to 'flourishing spring' and this particular varietal imparts a fresh green character that reminds one of spring.
EARTHLY PARADISE JASMINE
Jasmine Green Tea. A green tea with surprising body and an intense but captivating floral perfume. Fijian's top jasmine grade- a superb bouquet!
JET LAG AWAKE STRAWBERRY
For the sleepy traveler- The fresh strawberries of your dreams blend with mellow notes of green tea and sweet herbaceous layers.
RESERVATIONS
Tea Time is Tuesday through Thursday 2:30-4:00. Reservations must be at least 24 hours in advance.
Call (918) 712-7470 x 1
25
CELTIC KISS
Black Tea. Essence of Peppermint Soothes This Black Tea. A Refreshing Tea That is Reminiscent of a Cold Walk Through a Dense Forrest in the Middle of the Night.
PAI MU TAN
White Tea clear, slightly pale cup with a fresh aroma and smooth velvety flavor. White tea is known to have a calming, detoxifying effect on the skin.
BLUE SPRING OOLONG
Black Tea. An imperial favorite. Notes of orchid, baking bread & faint wine. Rare! Very high antioxidant levels.
ENGLISH BREAKFAST
English Black Tea. The classic clean cup of English tea perfect with cream & honey.
ROYAL BENGAL TIGER
English Black Tea. Round cup with good tea flavor. Hints of cinnamon, passion fruit and mango.
BAMBOO TEMPLE
Black Tea. Full Bodied, Traditional Chinese ``Red Tea``. Its' Sweet Notes of Apricot and Slightly Bitter Finish Makes This a Great Pairing With Savory Snacks!
WINDSOR CASTLE DARJEELING-MIM
Black tea. Good body with a classic muscatel character. Nutty with black currant flavors, this tea was harvested in June during the second flush.
GERMAN GINGERBREAD
Black tea. Luscious ginger and sweet cinnamon. Think of Christmas markets in Hamburg and the aromas, the laughter, the enjoyment.
COCHIN MASALA CHAI
Spiced Chai Tea. A mixture of coconut, ground cumin, ground red chilies, dal, coriander and turmeric.
FROSTY PLUM SPICE
Black Tea. Frosty Plum Spice was created as an homage to an old Dutch recipe. Lengthy notes of fruit tempered by natural cinnamon and ginger.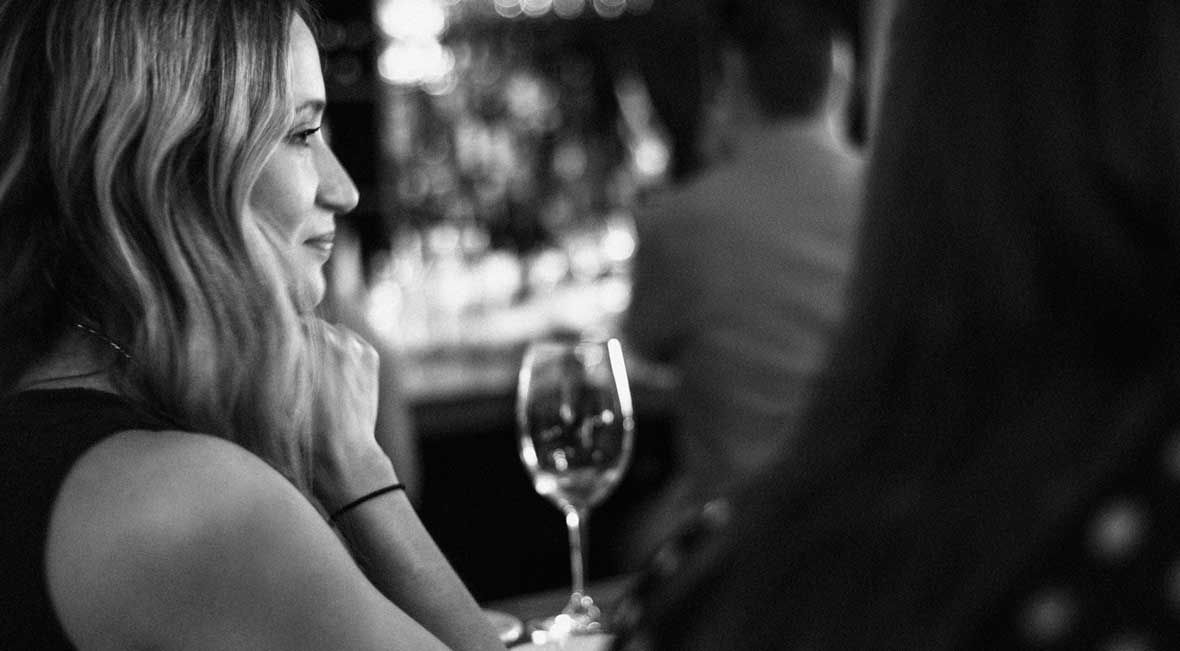 WHITE WINE
VALDO ``Numero 1``, Prosecco
FOREFATHERS, Sauvignon Blanc
DIRTY & ROWDY, Familiar Blanc
White Splits
CHANDON Brut, Napa Valley-California
Green Apples, Lime, Almonds
22
SCHRAMSBERG Blanc de Blanc, Napa Valley, 2012
Flavors of pineapple and pear, balanced acidity
47
ELIO PERRONE SOURGAL Moscato d'Asti DOCG, Italy, 2017
A refreshingly sweet summer sparkling, with light effervescence, pleasantly crisp acidity, and plenty of fruit: flavors of lime, peach, and subtle floral notes with well-balanced sweetness.
22
DO FERREIRO Albarino, Rias Baixas-Spain, 2015
Complex Aromas of Exotic Fruits With Wet Earth/Herbal Tones.
25
KING ESTATE Pinot Gris, Oregon, 2015
Aroma of Peach Blossom, Grapefruit, and Lime; Mineral-driven, Lively Peach & Tropical Fruits
20
PETER YEALANDS Sauvignon Blanc, Marlborough-New Zealand, 2017
Ripe Notes of Passionfruit and Guava. Underpinned With Aromas of Fresh Herbs and Black Current.
23
CHATEAU GRAVILLE LACOSTE-BLANC Sauvignon Blanc, Semilon, Graves, Bordeaux, 2016
Apple and Pear Aromas; Followed by Stone Minerality With a Clean, Bright Finish
22
CHAMPALOU Chenin Blanc, Vouvray, France, 2015
Nose of Green Grass, Citrus, and Honey; Floral Palate with Ginger, White Peach, and Fig
24
ESPIRIT de TABLAS BLANC Roussane, Grenache Blanc, France, 2014
Fresh Pear, Salted Honeydew and Orange Blossom, Honeycrisp Apple, Notes of Jasmine and Citrus Blossom
47
ROBERT SINSKEY Pinot Blanc, Carneros-California, 2014
Impresses With High Aromatic Notes of White Flower, Lemon Peel, Almond, Pear and Green Melon Back by Nutty Leesy Richness and Firm Minerality
40
DOMAINE SAVARY Chardonnay, Chablis-France, 2015
Rich, Ripe and Floral, Followed by Fruity Aromas With Soft and Sweet Scents. Great Minerality
25
LOUIS JADOT Chardonnay, Pouilly Fuisse, Burgundy, 2016
Light Nose; Gently Oaked, Tart Apple and Mineral Notes on the Palate
28
SONOMA CUTRER 'Russian River Ranches', Chardonnay, Sonoma, 2014
Aroma of Wet Stone, Baked Apples, Citrus Flowers, and Honey, with a Palate of Lemon Cream and Pineapple
20
KISTLER ``Vine Hill Vineyeard`` Russian River, Chardonnay, 2014
Lively Backbone, Notes of Ginger, Pineapple and Passion Fruit with a Long and Creamy Finish
65
RED WINE
CHELSEA GOLDSCHMIDT, Merlot
LUCAS & LEWELLEN, Bordeaux Blend
DRY CREEK, Cabernet Sauvignon
THE CORVIN
This Innovative Wine Tool allows us to serve some spectacular wines by the glass and maintain their integrity by the use of Argon Gas. We hope you enjoy!
RED SPLITS
CANTINA ZACCAGNINI Montepulciano d'Abruzzo, 2012
Aromas of Plum and Ripe Blackberry, Flavors of Leather, Oregano and Dried Herbs, and Dark Berries
21
KENWOOD Pinot Noir, Russian River, 2016
Black Currants & Raspberry, Hints of Nutmeg, Thyme, & Lavender, Rich Tannins
20
BERGSTROM Cumberland Reserve, Pinot Noir, Williamette Valley, 2015
Dark Fruits of Blackberry, Marionberry, & Blueberry; Cigar Tobacco, Rich Meatiness
46
FIELD RECORDINGS Petit Verdot Blend, Happy Canyon-California, 2015
Great Notes of Blueberries, Dark Chocolate and Baking Spice
32
SEGHESIO Sangiovese, Alexander Valley, 2010
Aromas of Dark Fruits and Savory Spices, Rich Palate of Blueberries, Cherries, and Anise, Ripe Tannins
34
E. GUIGAL Red Blend, Chateauneuf Du Pape, Rhone-France, 2015
Rich, Full and Unctuous Wine With Notes of Ripe Plums, Stones, and Red Fruits. Round Tannins With Complexity and Power.
45
VINA TONDONIA RESERVA Tempranillo, Rioja-Spain, 2005
Clean and Complex. Lovely Depth of Fruit With Chocolate, Dark Tea and Bark.
55
KEENAN Merlot, Spring Mountain, 2015
Aroma of Blackberry and Black Cherry; Hints on the Palate of Tobacco, Coffee, and Chocolate, with a Long Finish
39
LIEU DIT Caberet Franc, Central Coast-California, 2016
Flavors are Dark and Intense With Attractive Floral and Savory Overtones.
33
HESS 'Allomi Vineyard' Caberet Sauvignon, North Coast, 2014
Nose of Berries and Red Fruit; Ripe Palate of Plum, Tobacco, and Caramel; Soft, Full Finish
32
FAUST Caberet Sauvignon, Napa Valley-California, 2014
Bold and Powerful, Yet Elegant and Concentrated. Aromas of Blackberry, Black Cherry, Ripe Raspberry and Tea Leaf
65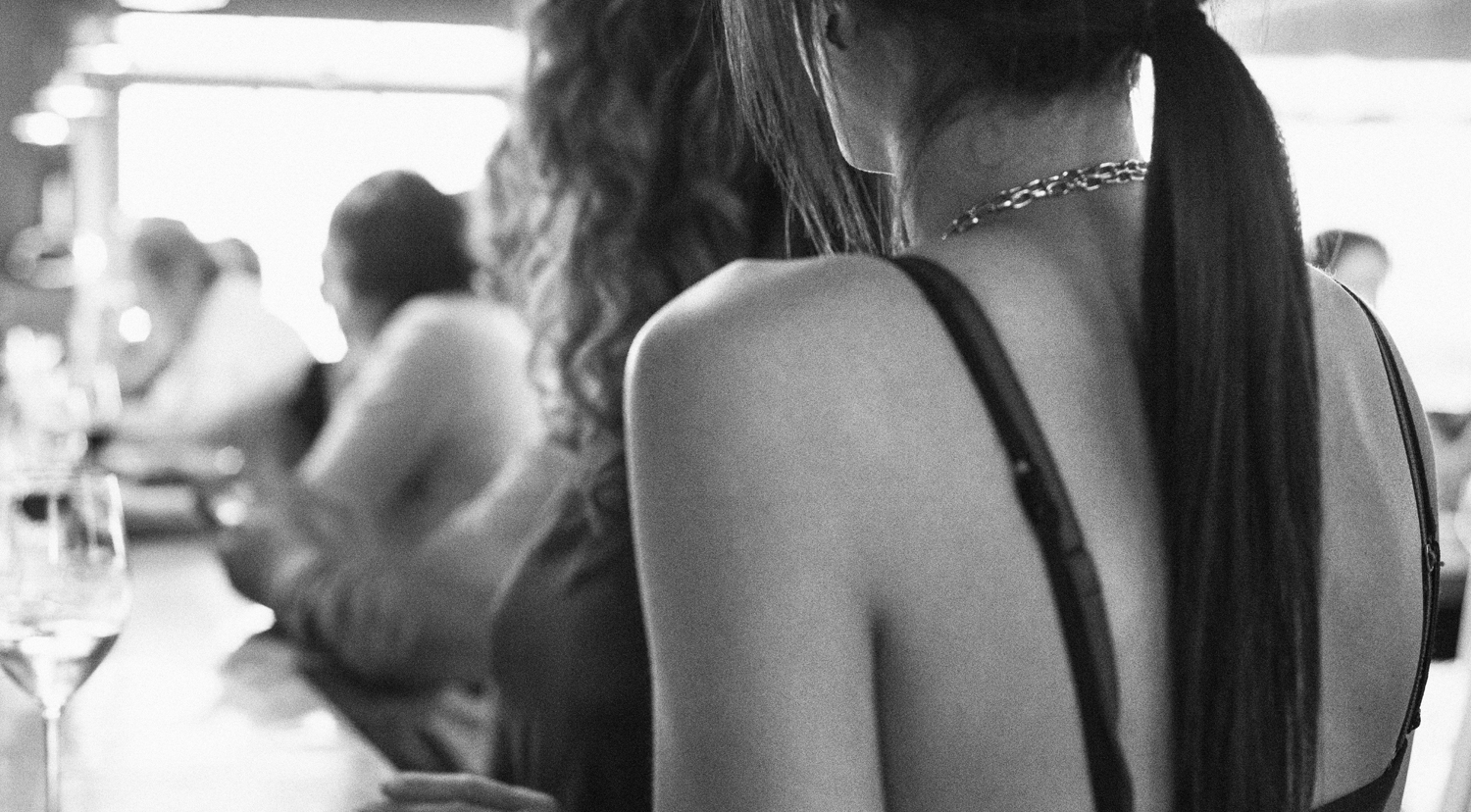 SPECIALTY COCKTAILS
LIZ'S FRENCH MARTINI
Grey Goose Vodka, Lillet, Flamed Orange
11
NEW YORK SOUR
Makers Mark, Fresh Sour, Malbec
12
ROSEMARY GIMLET
Tito's OR Bombay Sapphire, Simple Syrup, Rosemary, Fresh Lime Juice
10
SMOKE SAGE MARGARITA
El Jimador Tequila, Fresh Lime, Agave and Burned Sage
9
WHAT A PEAR
Grey Goose La Poire (Pear), St. Germain, Grapefruit, Egg White
13
CHAI WHITE RUSSIAN
Tito's, Kaluha, CHai Simple Syrup, Cream
9
THE PEP IN SANTA'S STEP
Espresso, Godiva, peppermint, Kahlua
9
JOHN DEERE
Grey Goose Citron, Simple Syrup, Fresh Lemon, Basil
9
GINGERBREAD HOT TODDY
Makers Mark, Gingerbread Tea, Honey Syrup, Fresh Lemon
9
HERBERT'S COFFEE
Jim Beam, Coffee, Chocolate, Assorted Spices
(Served on Ice)
7.5
BEERS
KRONENBOURG 1664 (16.9oz)
GUINESS EXTRA STOUT (19.2oz)
IRON MONK ANTLER AMBER ALE
SAMUEL SMITH NUT BROWN ALE (15oz)
DUVEL BELGIAN GOLDEN ALE (16.9oz)