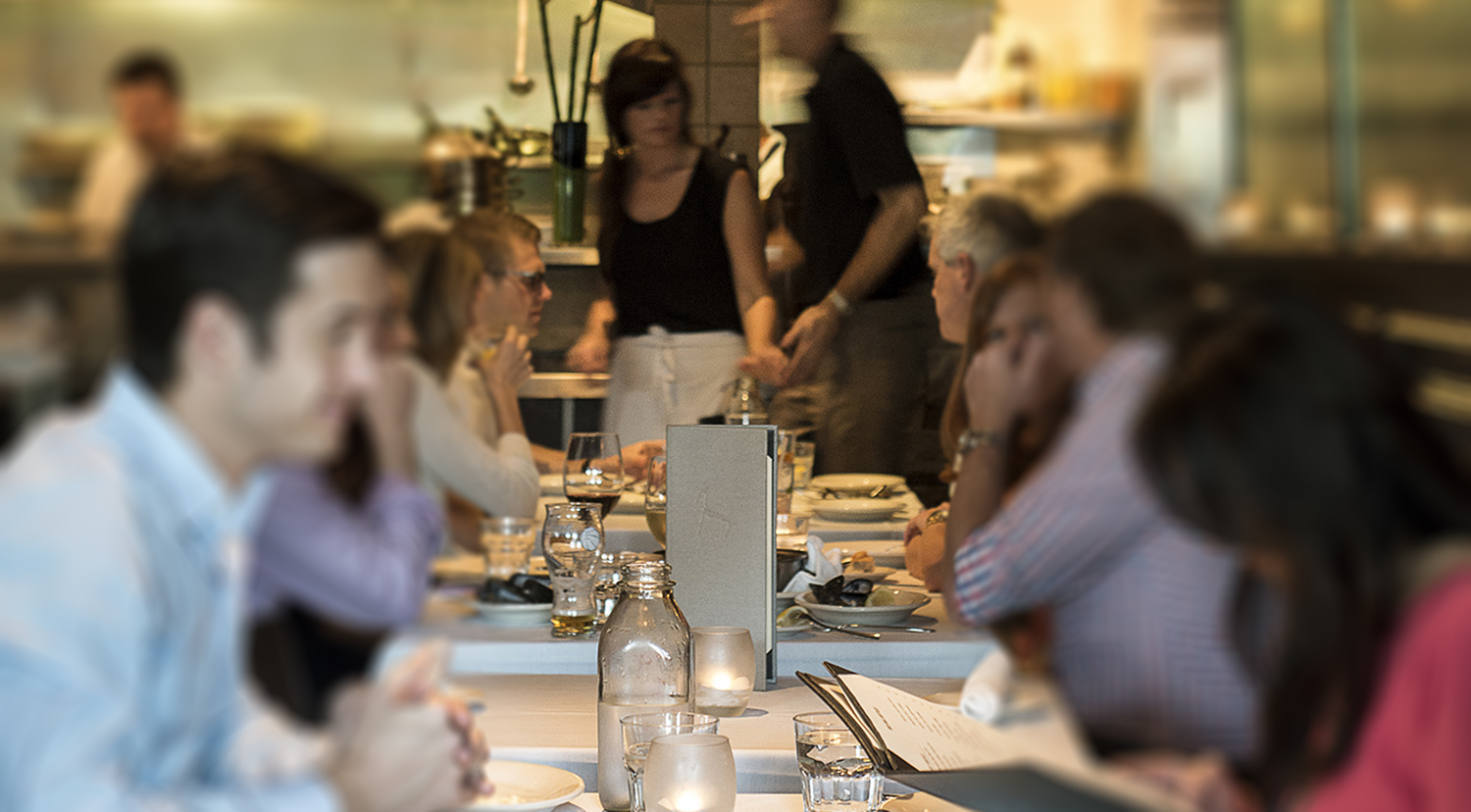 The Lunch
Steamed West Coast Mussels (GF)
TIM'S PICK
West Coast Mussels, Garlic, Flat Leaf Parsley, Chardonnay
25
French Ossetra Caviar
Toasted Brioche, Classic Garnish
125
Wood Roasted Queso
Chorizo, Pico De Gallo, Cilantro
12
Today's House-Made Soup
Lobster Bisque, Wood Fired French Onion
4/6
Chilled Carrot & Ginger (GF)
Organic Field Greens
Fine Herb, Sheep's Milk Ricotta Crouton
6
Stonehorse Blue Salad (GF)
Dried Blueberries, Blue Cheese, Walnuts
8.50
Spring Asparagus Salad (GF)
Crisp Bacon, Avocado, Green Goddess, Fine Herb
11
Brussel Sprout Salad (GF)
Toasted Almonds,s Brown Butter Vinaigrette
10
House Made Country Style Duck Pate
Cornichon, Red Onion, Sour Blackberry Jam
9
Chickpea Fries
Chipotle Mayonnaise, Arugula
8.5
New York Style Scottish King Salmon Lox
Creekstone Beef Tenderloin Tartar
White Truffle, Classic Garnish
23
Artisan Cheese Plate
Quince Paste, Marcona Almonds
13
Fresh Dungeness Crab Cakes
Organic Field Greens, Mango Ketchup
20
Poached Scottish King Salmon (GF)
Butter Beans, Tomato Chutney
15
Salade Nicoise
Fresh Dungeness Crab, Organic Field Greens
28
Creek Stone Beef Tenderloin
Pan Roasted Colorado Lamb Sausage (GF)
House Made Semolina Fettuccine
Italian Sausage, Sweet Pepper, Onion
18
Kosher Chicken and Spinach Ravioli
House Ground Colorado Lamb Burger
Feta Tzatiki Sauce, Steak Fries (Gluten Free Iceberg Lettuce Burger Available)
11.5
The Denver Omelet
Fisher Family Farms Cage Free Three Egg Omelets, Whole Eggs or Egg Whites (GF), Ham, Peppers, Onions, Cheese
9.5
Mushroom and Spinach Omelet
Fisher Family Farms Cage Free Three Egg Omelets, Whole Eggs or Egg White (GF)
9.50
Skinny Omelet
Fisher Family Farms Cage Free Three Egg Omelets, Egg White and Chive (GF)
9.50
Ham & Leek Omelet
Fisher Family Farms Cage Free Three Egg Omelets, Whole Eggs or Egg White (GF)
9.50
Goat Cheese & Chive Omelet
Fisher Family Farms Cage Free Three Egg Omelets, Whole Eggs or Egg White (GF)
9.50
House Made Granola (GF)
Fresh Fruit, Vanilla Yogurt, House Made Granola (GF)
8
Deep Dish Quiche
Organic Field Greens, Fried Potatoes
9
SIDES
Sesame Roasted Asparagus (GF), Wood Roasted Broccoli (GF), Wood Roasted Cauliflower (GF), Truffle Steak Fries (GF), Steakhouse-Style Onion Rings, Pickled Beets (GF), D'Jango Brussels Sprouts (GF), Scalloped Potatoes
8.5

The Dinner
Steamed West Coast Mussels (GF)
TIM'S PICK
West Coast Mussels, Garlic, Flat Leaf Parsley, Chardonnay
25
French Ossetra Caviar
Toasted Brioche, Classic Garnish
125
Today's House-Made Soup
Southwest Chicken Tortilla, Wood Roasted French Onion
4/6
Chilled Carrot & Ginger Soup (GF)
Organic Field Green Salad
Cherry Tomato, Fine Herb, Sheeps Milk Ricotta
6
Stonehorse Blue Salad (GF)
Dried Blueberries, Blue Cheese, Walnuts
8.5
Brussels Sprouts Salad
Toasted Almonds, Brown Butter Vinaigrette
10
Spring Asparagus Salad (GF)
Crisp Bacon, Avocado, Green Goddess, Fine Herb
11
New York Style Scottish King Salmon Lox
Crab Cakes
Organic Field Greens, Chipotle Mayo
20
Creekstone Beef Tenderloin Tartar
White Truffle, Classic Garnish
23
Homemade Chicken Liver Mousse
Cornichons, Red Onion, Sour Blackberry Jam
9
Wood Roasted Medjool Dates
House Made Chorizo, Piquillo Pepper Sauce
12
Chickpea Fries (GF)
Chipotle Mayonnaise, Arugula
8.5
Artisan Cheese Plate
Quince Paste, Marcona Almonds
13
Pan Roasted Cod Piccata (GF)
Poached Scottish King Salmon Marguery (GF)
West Coast Black Mussels, Shrimp, Tarragon
36
Crab Salad Nicoise (GF)
Fresh Dungeness Crab, Organic Field Greens
28
Wood Roasted Creek Stone Beef Tenderloin (GF)
Wood Roasted Meatloaf ``Truck Stop Style``
House Ground Colorado Lamb Burger
Goat Cheese, Harrisa Mayonnaise, Steak Fries (Gluten Free Iceberg Lettuce Burger Available)
16
Cheshire Heritage Pork Rib Chop (GF)
Roasted Broccoli, Almond Romesco
22
Colorado Lamb Sausage
Flageolet Beans, Rosemary
16
Wood Roasted Long Island Duck Breast (GF)
Smoked Carrot, Crisp Potato
28
Pan Roasted Kosher Chicken Breast
Bacon Brussel Sprout, Sage, Gnocchi
25
Roasted Garlic & Ricotta Cheese Ravioli
Pancetta Ham, Mushrooms, Sweet Peas
20
House Made Semolina Fettucini
Italian Sausage, Braised Onion & Bell Pepper
18
SIDES
Scalloped Potatoes, Sesame Roasted Asparagus, Steakhouse Onion Rings, Steakhouse French Fries, Mashed Yukon Gold Potatoes, Wood Roasted Broccoli, Wood Roasted Cauliflower, Maple & Chili Glazed Carrots, Wood Roasted Mushroom, Pickled Golden Beets ``Mexican Memories``, D'Jango Brussels Sprouts
8.50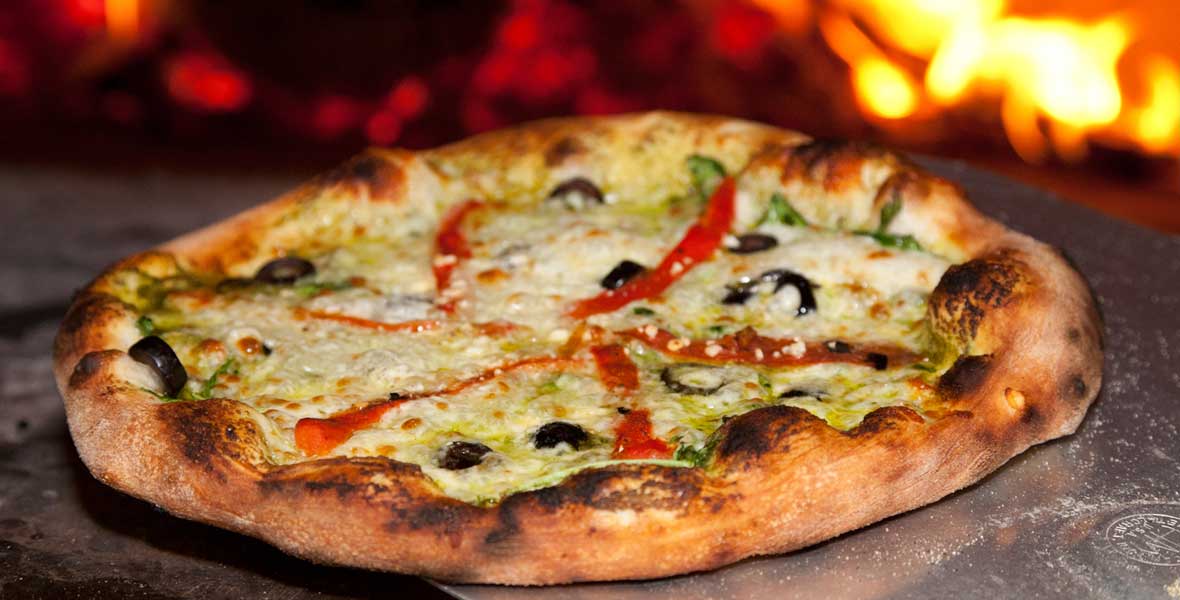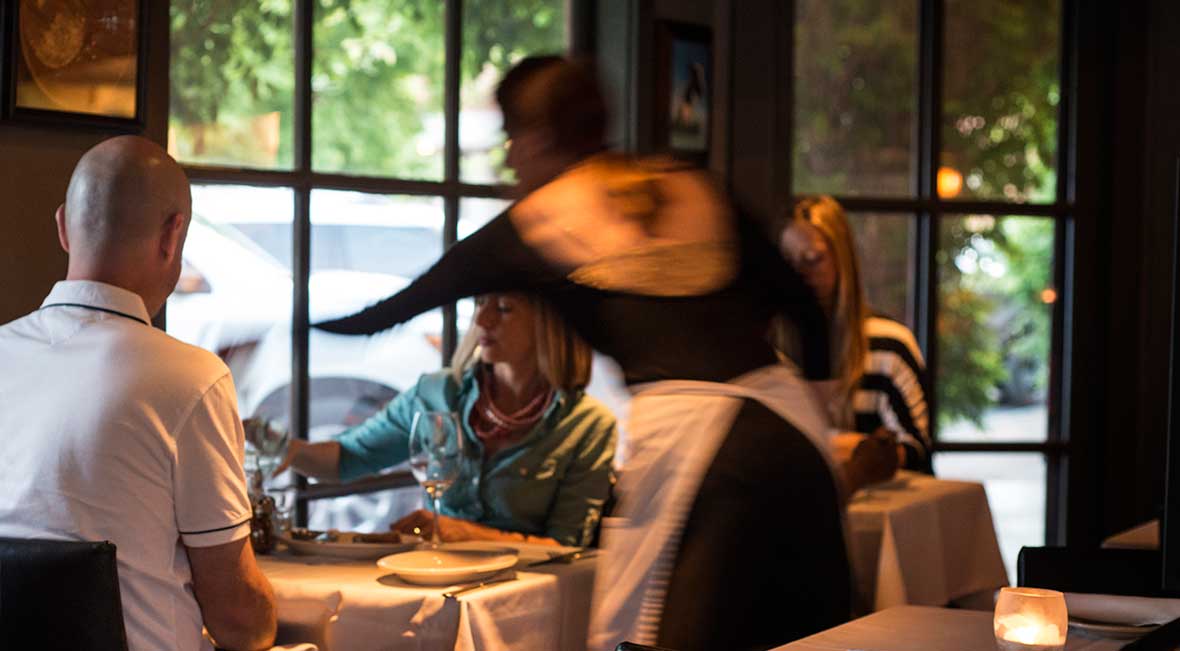 STONEHORSE PIZZA
THE CALIFORNIA
Tomato Sauce, Mozzarella Cheese, Sun Dried Tomatoes and Goat Cheese
13
THE HAWAIIAN
Roasted Garlic, Basil Pesto, Sweet Hawaiian Pineapple, Mozzarella Cheese, Country Ham, Fresh Sage and Grilled Red Onion
13
THE WHITE
Roasted Garlic, Basil Pesto, Sauteed Spinach, Chicken, Mozzarella Cheese and Grilled Red Onion
13
THE GREEK
Roasted Garlic, Basil Pesto, Fresh Arugula, Mozzarella Cheese, Black Olives, Feta Cheese and Roasted Sweet Peppers
13
Our Pizzas are Hand Tossed and Wood Fired 10 inch Pies
THE SAUSAGE & MUSHROOM
Tomato Sauce, Fresh Basil, Mozzarella Cheese, Sauteed Mushrooms and Italian Sausage
13
THE BARBEQUE CHICKEN
BBQ Sauce, Chipotle Peppers, BBQ Chicken, Red Onion, Fresh Cilantro, Roasted Sweet Pepper, Bacon, Smoked Gouda and Mozzarella Cheese
13
THE BRISTOW (AKA THE LESLIE)
Olive Oil, Roasted Garlic, Mozzarella and Feta Cheese, Mushrooms, Fresh Tomato and Artichoke Hearts
13
THE PEPPERONI
Tomato Sauce, Fresh Basil, Mozzarella Cheese, Italian Pepperoni
13
THE CLASSIC MARGARITA
Fresh Basil, Slices of Fresh Mozzarella Cheese, Cherry Tomatoes, Garlic
13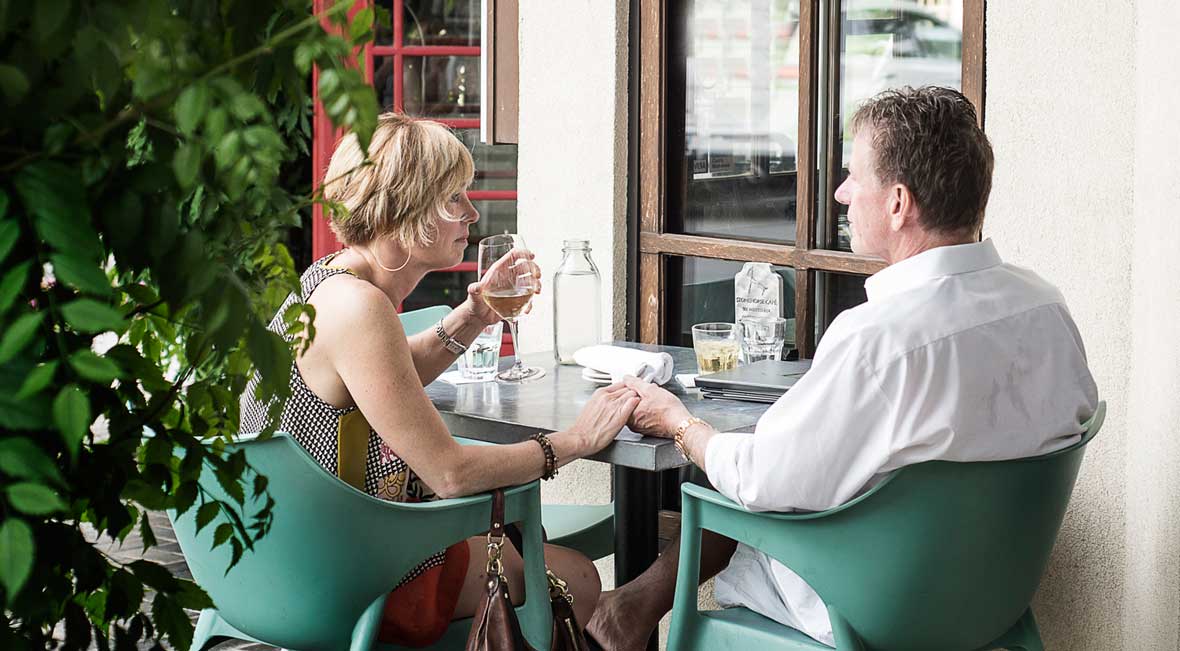 The Desserts
Stonehorse Bread Pudding for Two
Bourbon Soaked Raisins, Toasted Pecans, Bourbon Caramel, Caramel Ice Cream
(Allow 25 Minutes)
16
Strawberry Entremet
Hazelnut Daqouise, Caramelized White Chocolate Mousse, Strawberry Jam, Strawberry Sorbet
$11
Classic Madagascar Vanilla Custard, Fresh Berries, Cookie
Banana Carmel Sundae
Banana Carmel Ice Cream, Toasted Walnuts, Carmelized Banana, Carmel, Streusel
8
Bitter Chocolate Gateau
80% Coverture Belgian Chocolate Mousse Cake, Raspberries, Raspberry Sauce, Chantilly Cream
10
Sweet Blueberries, Crisp Cobbler Top, Buttermilk Ice Cream
(Allow 15 Minutes)
10
HOUSE-MADE ICE CREAMS AND SORBETS
Two scoops served with fresh berries and a cookie.
Ice Creams: Candied Ginger, Pistachio, Hazelnut, Bitter Chocolate
Sorbets: Lemon, Mango, Coconut, Raspberry,
8
BIRTHDAY CAKES (48 Hour Pre-Order)
Must be ordered 48 hours in advance.
Sizes: 6 or 9 inch round (layered)
Flavors: Italian Cream, Coconut, Red Velvet, Strawberry, Chocolate, Pumpkin, Carrot, White.
30/70
CAKE SERVING FEE
Guests are allowed to bring in their own cakes for celebrations; however, there is a $3/person charge for cutting, plating, and added service.
30/70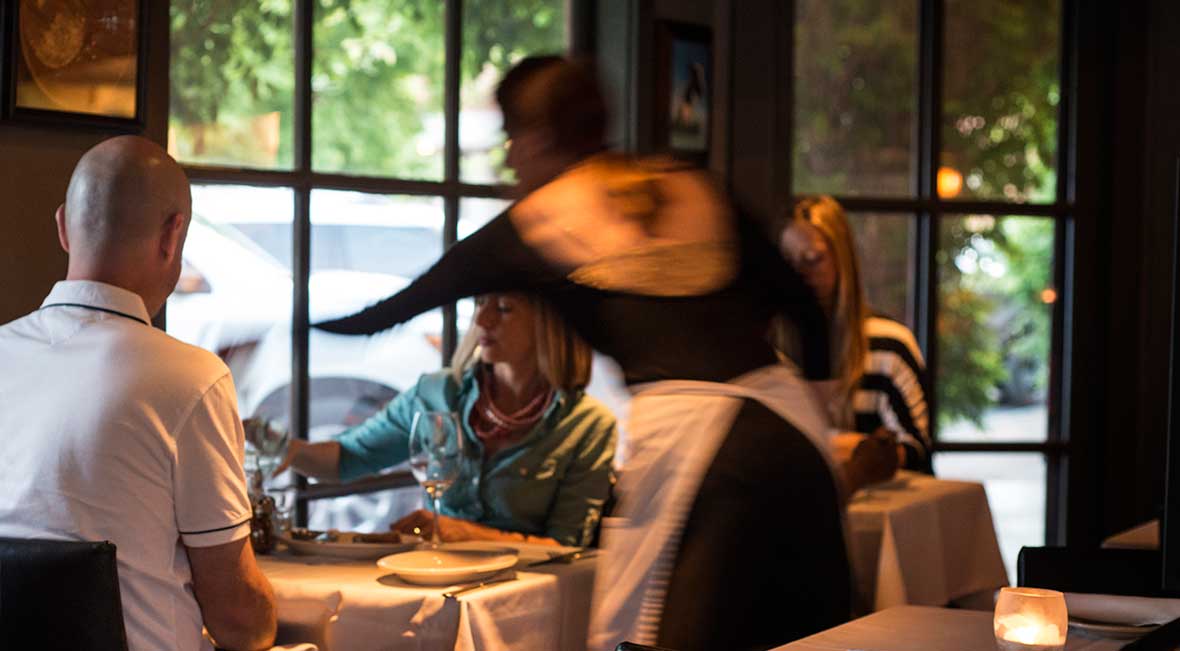 EARL GREY (DECAF)
English Black Tea. The classic clean cup of English tea, perfect with cream and honey.
Afternoon Tea
Tulsa Tea
Tea service includes an elegant display of savory bites, tea sandwiches, scones and an assortment of sweets. Tea is $25 per person.
25
ALMOND AMARETTO BISCOTTI (DECAF)
Rooibos. A tea as romantic as an Italian love story. Rooibos, cranberry, and orange;cardamom, calendula, and red cornflower petals, anise, cloves and almond, *Nut Allergy Warning
PEPPERMINT WILLAMETTE HERBAL (Decaf)
Herbal. Strong, fresh and extremely fragrant
EGYPTIAN CHAMOMILE (Decaf)
Herbal. The best quality chamomile tea comes from Egypt. This light aromatic tea creates a slightly bitter fruity flavor.
HIBISCUS
Herbal. A lovely deep red infusion similar to grenadine with a taste close to lemonade
JET LAG AWAKE STRAWBERRY
For the sleepy traveler- The fresh strawberries of your dreams blend with mellow notes of green tea and sweet herbaceous layers.
ROYAL BENGAL TIGER
English Black Tea. Round cup with good tea flavor. Hints of cinnamon, passion fruit and mango.
LUCKY DRAGON HYSON
Green Tea. Very light liquoring with exquisite fresh green tea character. The word Hyson translates to 'flourishing spring' and this particular varietal imparts a fresh green character that reminds one of spring.
WINDSOR CASTLE
Black Tea. A lovely flavory tea with toasty notes from Darjeeling, maltiness from Assam & lively flavor from Ceylon. Worthy of royal households.
RESERVATIONS
Tea Time is Tuesday through Thursday 2:30-4:00. Reservations must be at least 24 hours in advance.
Call (918) 712-7470 x 1
25
PAI MU TAN
White Tea clear, slightly pale cup with a fresh aroma and smooth velvety flavor. White tea is known to have a calming, detoxifying effect on the skin.
DARJEELING-MIM
Black tea. Good body with a classic muscatel character. Nutty with black currant flavors, this tea was harvested in June during the second flush.
GERMAN GINGERBREAD
Black tea. Luscious ginger and sweet cinnamon. Think of Christmas markets in Hamburg and the aromas, the laughter, the enjoyment.
FROSTY PLUM SPICE
Black Tea. Frosty Plum Spice was created as an homage to an old Dutch recipe. Lengthy notes of fruit tempered by natural cinnamon and ginger.
COCHIN MASALA CHAI
Spiced Chai Tea. A mixture of coconut, ground cumin, ground red chilies, dal, coriander and turmeric.
EARTHLY PARADISE JASMINE
Jasmine Green Tea. A green tea with surprising body and an intense but captivating floral perfume. Fijian's top jasmine grade- a superb bouquet!
ENGLISH BREAKFAST
English Black Tea. The classic clean cup of English tea perfect with cream & honey.
BLUE SPRING OOLONG
Black Tea. An imperial favorite. Notes of orchid, baking bread & faint wine. Rare! Very high antioxidant levels.
PRINCESS OF WALES
Black & Green tea. A regal blend best served in the afternoon with scones. Full bodied with delicious hints of black current.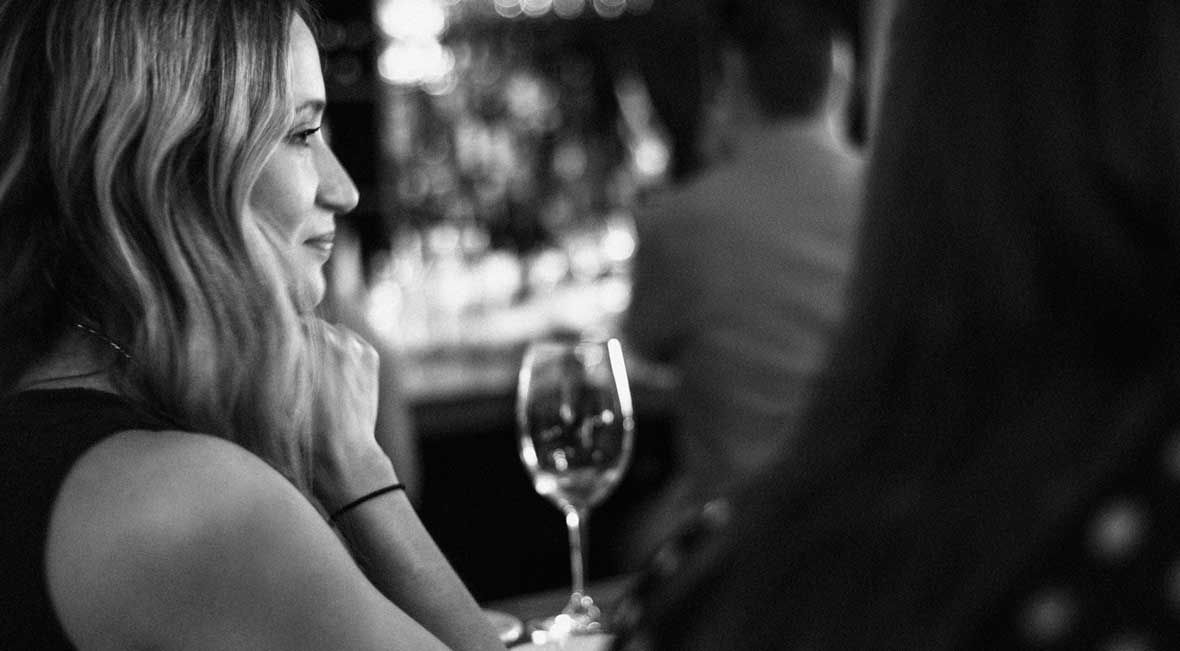 WHITE WINE
MARGERUM, Sauvignon Blanc
CHATEAU ROQUEFEUILLE, Rose
Eric Chevallier, Chardonnay
White Splits
SCHRAMSBERG Blanc de Blanc, Napa Valley, 2012
Flavors of pineapple and pear, balanced acidity
47
CHANDON Brut, California, NV
Green Apples, Lime, Almonds
22
DOMAINE DE TERREBRUNE, Bandol, Rose, 2016 Brut, California, NV
Fresh Strawberry, Melon, Long Finish
35
VIETTI Moscato d'Asti DOCG, Italy, 2014
Ripe white peaches, Aromatic white flowers, Effervescent, Fresh light body
22
KING ESTATE Pinot Gris, Oregon, 2015
Aroma of Peach Blossom, Grapefruit, and Lime; Mineral-driven, Lively Peach & Tropical Fruits
20
KIM CRAWFORD Sauvignon Blanc, Marlborough, 2017
Bowl of Citrus Fruits, Fresh Grapefruit, Firm Fresh Acidity
19
CHATEAU GRAVILLE LACOSTE-BLANC Sauvignon Blanc, Semilon, Graves, Bordeaux, 2016
Apple and Pear Aromas; Followed by Stone Minerality With a Clean, Bright Finish
22
CHOTARD Sauvignon Blanc, Sancerre, 2016
Aromatic, Crisp, Lively Stonefruit and Citrus Notes, Classic Sancerre Minerality
30
ESPIRIT de TABLAS BLANC Roussane, Grenache Blanc, France, 2014
Fresh Pear, Salted Honeydew and Orange Blossom, Honeycrisp Apple, Notes of Jasmine and Citrus Blossom
47
JOS. JOS. PRUM Wehlener Sonnenuhr, Riesling, Spatlese, 2014
Fantastic Depth of Stone Fruit Flavors, Fine Line of Minerality and Length
40
CHAMPALOU Chenin Blanc, Vouvray, France, 2015
Nose of Green Grass, Citrus, and Honey; Floral Palate with Ginger, White Peach, and Fig
24
DOMAINE HUET Le Haut-Lieu, Chenin Blanc, Vouvray, France, 2015
Blend of Apple, Quince, Lanolin, Spring Flower, Orange Zest
42
LOUIS JADOT Chardonnay, Pouilly Fuisse, Burgundy, 2016
Light Nose; Gently Oaked, Tart Apple and Mineral Notes on the Palate
28
KISTLER ``Vine Hill Vineyeard`` Russian River, Chardonnay, 2014
Lively Backbone, Notes of Ginger, Pineapple and Passion Fruit with a Long and Creamy Finish
65
SONOMA CUTRER 'Russian River Ranches', Chardonnay, Sonoma, 2014
Aroma of Wet Stone, Baked Apples, Citrus Flowers, and Honey, with a Palate of Lemon Cream and Pineapple
20
RED WINE
Lucas and Lewellen, Pinot Noir
VALRAVN, Old Vine Zinfandel
SALENTEIN, Reserve, Malbec
CHELSEA GOLDSCHMIDT, Merlot
Yardstick, Cabernet Sauvignon
Gramercy Cellars, Lower East Side, Cabernet Sauvignon
THE CORVIN
This Innovative Wine Tool allows us to serve some spectacular wines by the glass and maintain their integrity by the use of Argon Gas. We hope you enjoy!
RED SPLITS
KENWOOD Pinot Noir, Russian River, 2016
Black Currants & Raspberry, Hints of Nutmeg, Thyme, & Lavender, Rich Tannins
20
RAPTOR RIDGE ``Barrel Select`` Pinot Noir, Williamette Valley, 2015
Baking Spices and Red Fruit Lead to a Smooth Elegant Palate of Fresh Raspberries and Red Currant
30
BERGSTROM Cumberland Reserve, Pinot Noir, Williamette Valley, 2014
Dark Fruits of Blackberry, Marionberry, & Blueberry; Cigar Tobacco, Rich Meatiness
46
CANTINA ZACCAGNINI Montepulciano d'Abruzzo, 2014
Aromas of Plum and Ripe Blackberry, Flavors of Leather, Oregano and Dried Herbs, and Dark Berries
21
SEGHESIO Sangiovese, Alexander Valley, 2010
Aromas of Dark Fruits and Savory Spices, Rich Palate of Blueberries, Cherries, and Anise, Ripe Tannins
34
KEENAN Merlot, Spring Mountain, 2013
Aroma of Blackberry and Black Cherry; Hints on the Palate of Tobacco, Coffee, and Chocolate, with a Long Finish
39
32 WINDS, Zinfandel, Dry Creek Valley, 2015
Structured with Initial Aromas of Blackberry Pie and Figs; Followed by a Structured Palate of Cherries and Cedar Spice
34
RIDGE ``Lytton Springs', Zinfandel Blend, Dry Creek Valley, 2015
Elegant and Full Bodied, Red Currants, Chocolate, Baking Spices
43
HESS 'Allomi Vineyard' Caberet Sauvignon, North Coast, 2014
Nose of Berries and Red Fruit; Ripe Palate of Plum, Tobacco, and Caramel; Soft, Full Finish
32
DUCKHORN Caberet Sauvignon, Napa Valley, 2013
Palate of Black Currant, Loganberry, Boysenberry, and Chocolate; Unfolds to a Velvet Palate with Long Finish
73
PARADIGM Caberet Sauvignon, Napa Valley, 2012
Elegant and Full Bodied, Red Currants, Chocolate, Baking Spices
86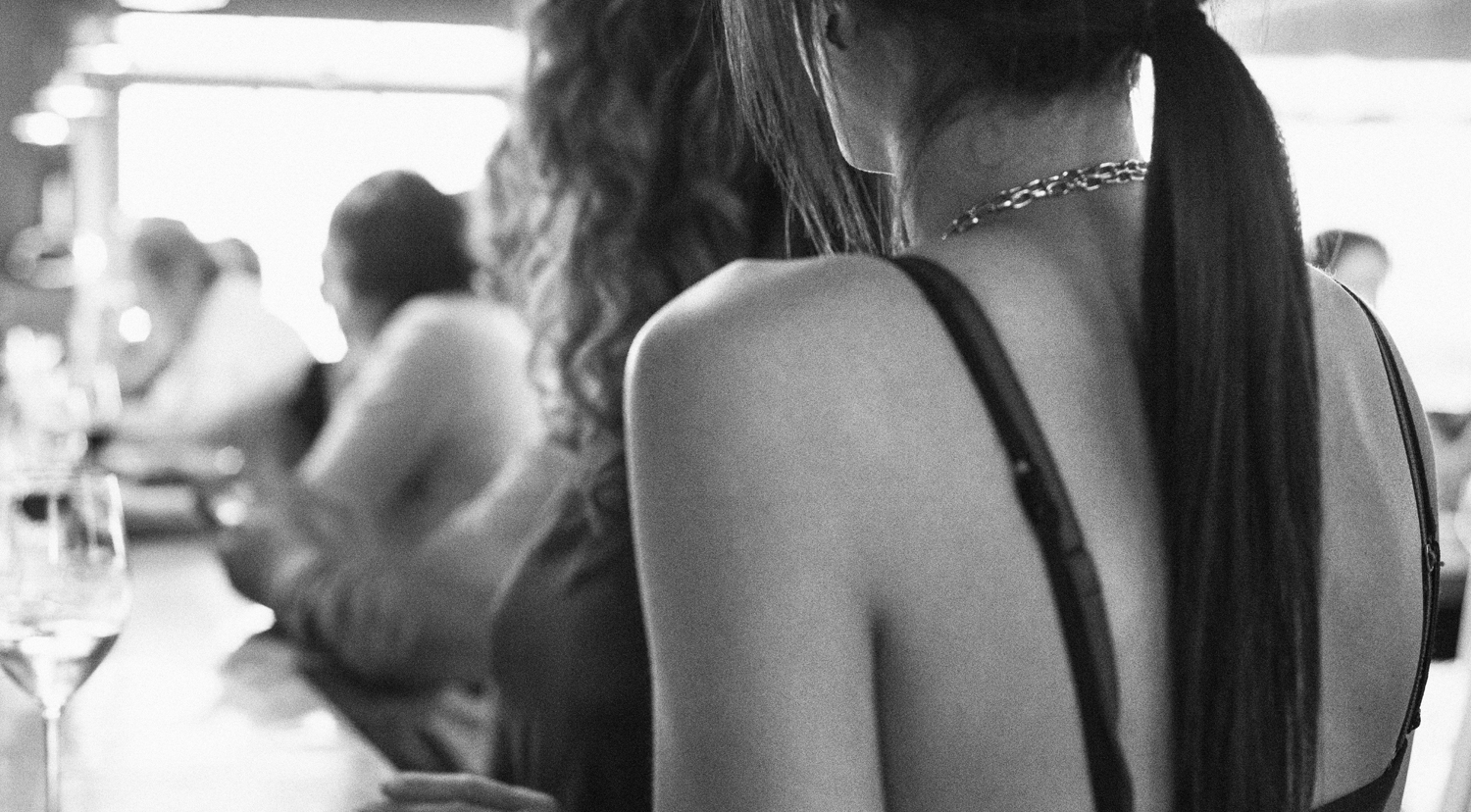 SPECIALTY COCKTAILS
GO WEST
Titos Vodka and Fresh Grapefruit
10
STONE MARTINI
MT Grey Rum, Cointreau, Fresh Lime Juice
10
JULIE'S CORPSE REVIVER
Bombay Gin, Cointreau, Lillet, Fresh Lemon Juice
10
STONEHORSE CLUB SPECIAL
Grey Goose Orange, Fresh Lime, Cranberry
10
THE DEACON
Botanica Gin, St. Germain, Champagne
11
THE STONE PONY
Tito's, Domaine Canton, Q Ginger Ale
9
STONEHORSE SANGRIA
Effervescent Lambrusco, Fresh Fruit
10